Amenities at Bennett Centre
No one's home is comprised solely of their room and, at Bennett Centre, we recognize that comfortable, convenient and useful common amenity areas are part of quality living for our residents. We have several attractive spaces for residents and families to enjoy. These include our charming dining room, welcoming lobby lounge, our handy recreation room and comfortable resident lounges.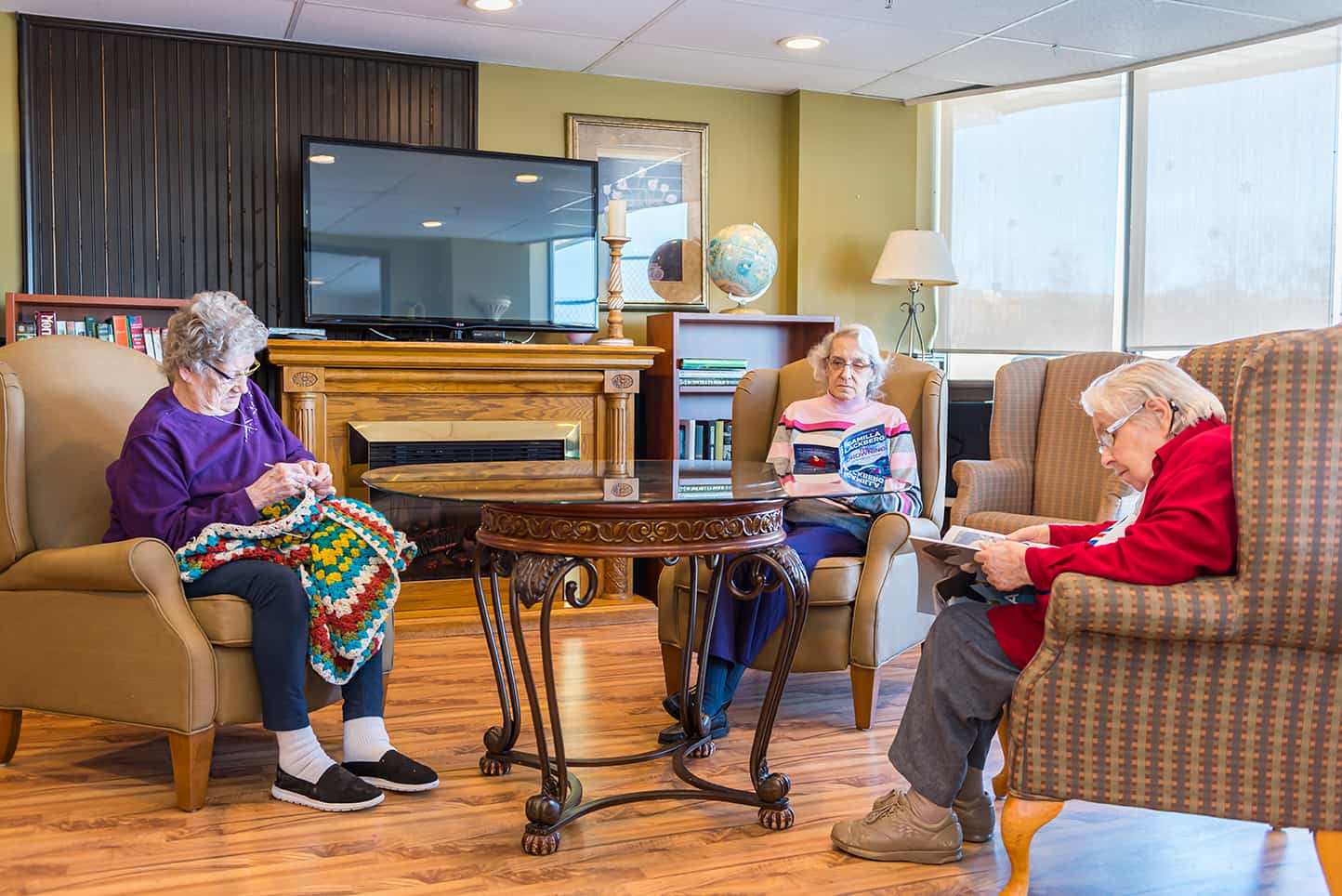 Our activity programs consider the needs of all residents and we work hard to develop programs to meet their many tastes, interests and abilities. Recreation programs are offered seven days a week and we aim to serve those who are reluctant to participate, as well as those with limited capabilities. Programs are offered inside the home as well as through community outings. When someone moves into The Bennet Centre, the Recreation Coordinator visits to determine past and current social interests.
For convenience, an activity calendar is also posted in each resident's room and provides specific details of program time and location. This calendar can be accessed on our website at www.bennettvillage.ca Relatives and friends are always welcome to participate!