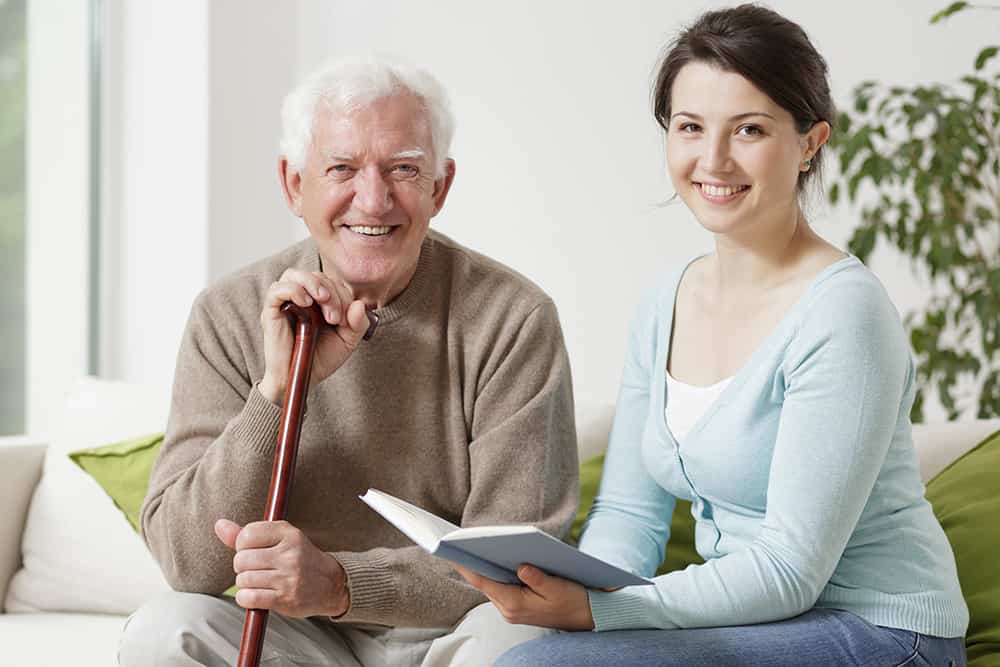 Volunteering provides the opportunity to learn, develop and strengthen your skills while sharing your time.
Bennett Village provides a number of different volunteer opportunities – helping with activities, administrative functions, special events, governance and much more. While there are often specific opportunities, we're always looking for warm-hearted people for one-on-one visiting and assistance with feeding at meals.
Here's a list of some opportunities – but we also welcome your ideas and special skills:
Animal Care (birds)
Arts & Crafts
Assistance with Meals
Board of Directors & Committee Members
Escorts on Outings
Friendly Visiting/One-on-one Visits
Gardening
Letter-writing
Music & singing
Parties/Special Events
Reading & Poetry
Recreation & Exercise
Shopping for Residents
Social Media
In order to volunteer, you must be at least 14 years old. Those who are 18+ require a police check completed in the last six months, and all volunteers will require a two-step Tuberculosis (TB) test administered by their doctor.
Share your time and know you are making a difference.
How to Become a Volunteer
Step 1 – Determine whether you'd like to assist at the home or be a board/committee volunteer. Then complete an Application Form
A Volunteer Application Form must be completed to become a volunteer. There are two types of applications – one for a volunteer wishing to assist with residents, and another for board/committee volunteers. You can complete the form(s) below and submit it prior to touring, or you can wait until after you tour and complete and submit the form at that time.
Step 2 — Tour
Please contact the Volunteer Coordinator at 905-873-0115 Ext. 8511 to arrange a tour of the Bennett Centre. This is an opportunity for you to meet the Volunteer Coordinator and to see the Home. The Volunteer Coordinator will learn more about you, why you want to volunteer, and your interests and skills. This is also your opportunity to ask any questions you might have.
Step 3 — Police Records Check—Vulnerable Sector Check
All volunteers require a successful Vulnerable Sector Check. The Volunteer Coordinator will provide you with a letter for the police expressing your interest in volunteering with the Home. It is your responsibility to take the letter to the police, obtain the Vulnerable Sector Check and ensure it is brought back to the Home. A Tuberculosis (TB) test is also required.
Step 4 – Orientation and Training
All volunteers complete mandatory orientation and training related to health, safety and their roles and responsibilities. Additional training is provided for roles specific to a department or position.
Volunteers Needed- Board Members 2021
JOIN THE BENNETT BOARD!
Bennett Village is seeking passionate and motivated volunteers for its Board of Directors and Committees.  This is an opportunity for those interested in serving their community, to use their expertise to increase our organization's capacity, visibility and impact.  We are especially interested in candidates with experience in finance, human resources, legal, governance and fundraising.
Interested? Please, complete the Expression of Interest at below or contact Brian Clark at brian.clark900@gmail.com . Potential candidates are asked to submit their interest by June 25, 2021.  We thank all applicants; however only those invited for an interview will be contacted.
Interested in Volunteering?