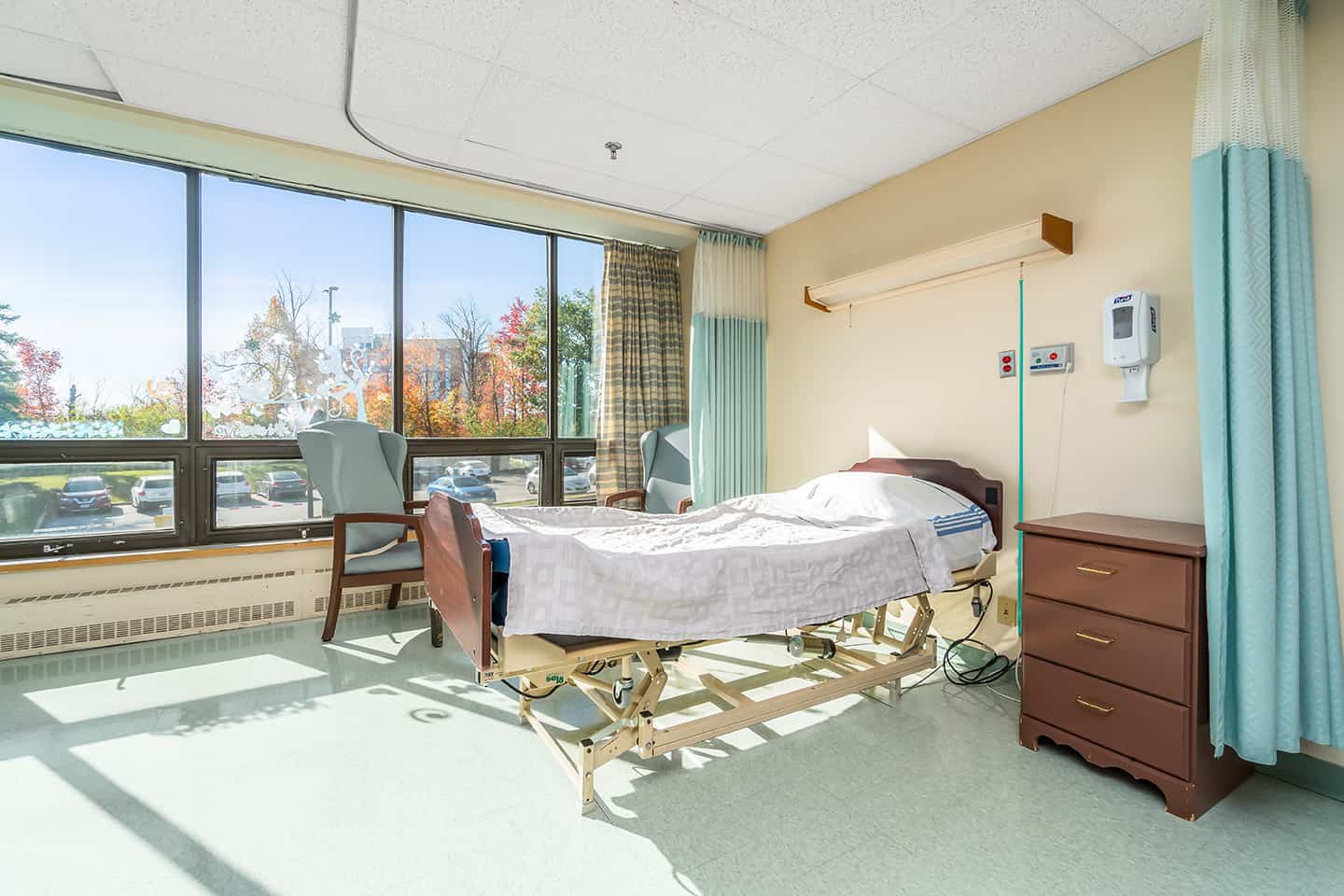 Accommodations at Bennett Centre
Bennett Centre offers a choice of forty rooms with one bed and thirteen rooms with two beds, each of which has a two-piece washroom, built-in closets and a large picture window. Our room sizes exceed Ministry of Health & Long Term Care requirements, allowing extra living space.
Furniture supplied to each resident includes:
Bed
Nightstand
Dresser
Comfortable chair
The rooms are decorated in a neutral colour scheme, ready for residents to add personal touches, and even some of their own furnishings if they wish.